Mt Kilimanjaro is in the far north of Tanzania, which is on the east coast of Africa, as shown in the map below. In fact, the mountain is right on the border with Kenya.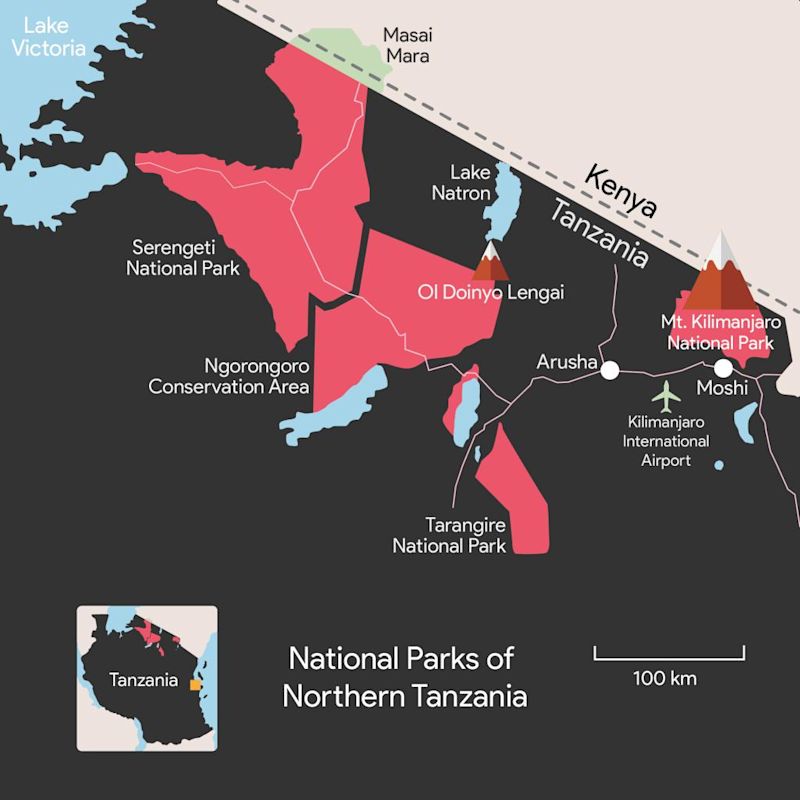 Map of the Kilimanjaro and Serengeti region
As you can see in the map above, the nearest airport to Kilimanjaro is Kilimanjaro International Airport (JRO). JRO is a small airport, and so most travellers fly in via Dar es Salaam or Nairobi.
It takes around an hour to drive from the airport to Moshi, which is the closest city to Kilimanjaro. You can also stay in Arusha, which is a little closer to the airport and also a workable base for a Kilimanjaro climb.
At Follow Alice, we offer airport transfers to and from Moshi for US$25 each way. We usually put up our clients at the lovely Lindrin Lodge in Moshi the nights before and after the climb. The cost of this accommodation is part of your package fee.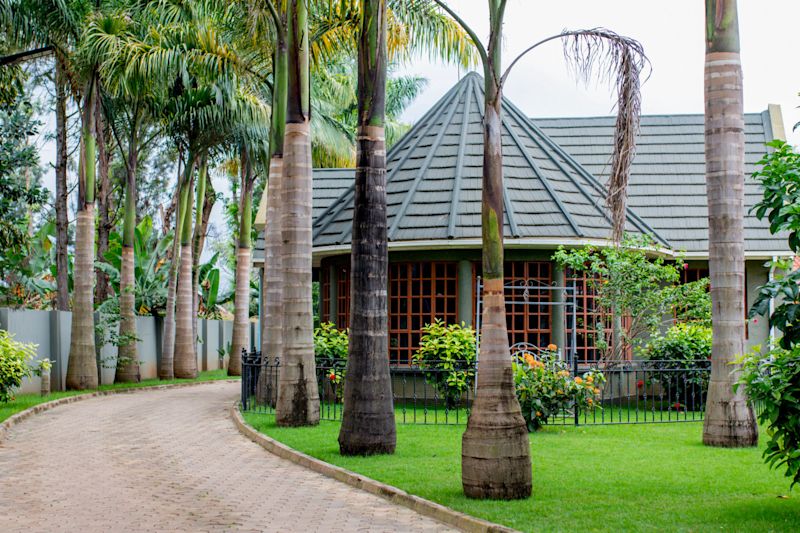 Lindrin Lodge in Moshi
Kilimanjaro's proximity to game parks
One of the great things about Kilimanjaro is how close it is to some truly world-class game reserves like Serengeti National Park and some astounding natural wonders like Ngorongoro Crater and Lake Natron.
For this reason, we often take clients on an exciting Big Five safari after their Kilimanjaro climb. If you've just scaled Africa's tallest mountain, you certainly deserve a heavenly safari as a reward!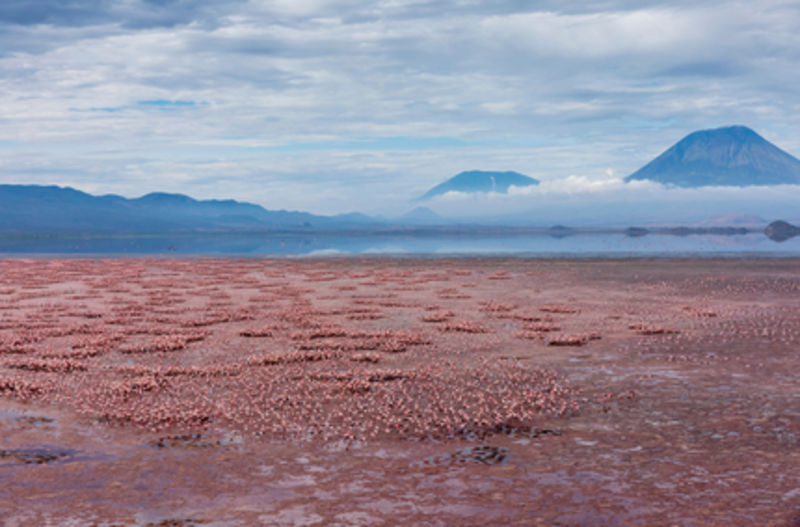 Lake Natron, near to Kilimanjaro, is a haven for flamingoes
Tanzania tourist visas
Most foreigners visiting Tanzania need to obtain a tourist visa.
US, Canadian, British and most European citizens can simply obtain their visas upon arrival at any of Tanzania's international airports. The cost is $100 for US passport holders and $50 for others.
If you're a citizen of a different country, please check with your embassy whether or not you can obtain a visa upon arrival. Or if you even need one, as some African nationals don't need a visa to visit Tanzania.
You will of course also need a valid passport to enter Tanzania. Be sure you have a passport that's valid for at least six months from your arrival date.