Things to Know Before Visiting Tanzania
Before visiting Tanzania, or any other African country, there are a few things you should know to ensure a safe and stress-free journey. Of course, Tanzania is a lovely section of Africa with a lot to offer international visitors. Still, it's helpful to know where to go, what to expect upon arrival, and how to keep safe on the ground before you go. From required health criteria to safety safeguards.
Visa
Whether on vacation or business, most foreign visitors to Tanzania are needed to obtain a visa.
Tanzania does allow some foreign people (mainly African and Asian) to travel visa-free for up to three months. However, they must still acquire entry permit approval unless they are from Kenya, Uganda, Burundi, or Rwanda.
Visa requirements: A visa upon entry is available for $50 USD for Australia, the United Kingdom, and Canada. A multiple-entry visa upon arrival is offered for $100 USD for citizens of the United States. For the most up-to-date information, all nationalities should contact their consulate.
Check out our guide on how to apply for a Tanzania e-visa. It is necessary to have a passport that is valid for at least six months beyond the date of visa issue and/or date of arrival, as well as at least one blank visa page. Visitors with visas must show proof of round-trip transportation and adequate finances to cover their stay. When entering or leaving Zanzibar, or traveling across the mainland, be prepared to produce your passport and explain your visa status.
Volunteering is illegal on a tourist visa, even if the traveler is paying for the experience. Please contact the Tanzanian Embassy in Washington, D.C. before applying for a visa if you intend to conduct business or commercial transactions in Tanzania.
Language
In Africa, there are about 2,000 different languages spoken. That's one-third of all languages said on the planet! This is due to millions of years of evolution and environmental influences that have occurred on the continent (Source). Tanzania has 26 official languages, but don't worry, English is one of them and is commonly spoken.
Money
Tanzanian Shilling is the official currency of Tanzania. The Tanzanian shilling (TZS) is the country's currency, and there are no lesser denominations. The average currency rate for individuals arriving from the United Kingdom is TZS 2000/1 UK pound, and the exchange rate for a dollar was TZS 1400/1 US dollar as of November 2010. Please inquire about current rates at the time of your travel.
Major currencies (such as the US dollar, the British pound, and the Euro) are easily exchanged in large cities and primarily through bureau de changers. Changing money in a bank takes longer than in a bureau de change. If you're bringing dollars, make sure they're not from the year 2000 series.
Most places will give you a cheap, flat cost (someplace will not buy them). Several banks, including Standard Chartered Banks, CRDB, National Bank of Commerce (NBC), FMBE, EXIM, and Barclays Banks, offer ATM machines throughout the country that allow you to withdraw cash from your VISA or MasterCard accounts. Only big lodges, motels, and travel agencies accept credit cards. Travelers checks are no longer accepted in most places, including banks, and it is recommended that you carry no or a small number of them. Kenya Commercial Bank is one bank that still accepts traveler's checks (KBC).
Always keep your money secure on your money belt or bag while traveling in Tanzania, and only have a few notes on hand for immediate usage if necessary. While your safari organizer will do everything required to ensure that your vacation is as safe as possible, leaving large sums of money on the streets or in congested locations may attract opportunists, so be cautious!
Health and Vaccinations in Tanzania
Before you travel to Tanzania for your safari, there are a few health measures you should take. Tanzania lies in a tropical climate, which encourages bacteria, flora, and fauna that most visitors are unfamiliar with.
Malaria: A Visit to Tanzania
Malaria is the most feared sickness among most tourists to Africa, and you might be one of them, aren't you? If you are concerned about Malaria, speak with your doctor and obtain antimalarial preventive medicines before traveling.
Also, bring a decent mosquito repellent with you (preferably a good deet spray). All of the accommodations where you will stay will have mosquito nets on your mattresses, and the rooms will be sprayed with insect repellents before you go to bed in the evening.
Vaccination issues when visiting Tanzania:
Although coronavirus-related entry regulations differ by nation, most commercial airlines flying to and within Africa require passengers to have a negative COVID-19 PCR test taken within 72 hours of their departure.
We hope that once the coronavirus vaccine becomes more widely available, those who have been inoculated will be able to travel more freely. However, because the rollout is still in its early stages and specialists are evaluating the vaccine's efficacy, no decision has been made on whether vaccinated travelers will reach African countries without a negative COVID-19 PCR test.
Although the yellow fever vaccination is no longer needed for entry into Tanzania, many doctors will still recommend it as a preventative step due to the disease's endemicity in surrounding countries such as Kenya. Suppose you are traveling to Tanzania from a yellow fever endemic country. In that case, you must present a yellow fever vaccination certificate at any entrance point, as must anyone who has spent more than 12 hours in a yellow fever-endemic country like Kenya or Ethiopia while in transit.
Typhoid fever, hepatitis A and B, tetanus, and meningitis are some of the other immunizations that may be considered before traveling to Tanzania but are not required. Please contact your Tanzania safari specialist or your doctor for more information on any required vaccines (since they may change from time to time).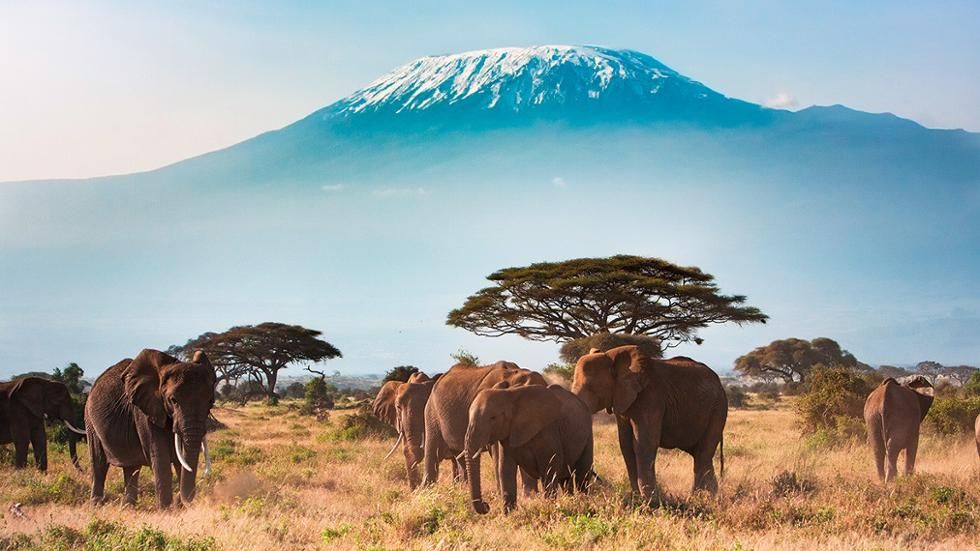 Best time to visit Tanzania
Seasons undoubtedly have an impact on what kind of experience you'll have and when you'll have it, so make sure you study up before time to guarantee you get the trip you want!
Safaris: The optimum months for game safaris are January-March for baby season and June-September for the conclusion of the wet season.
Kilimanjaro Treks: The climb can be done at any time of year, however the rainy season runs from March to May.
Birdwatching: The greatest months to go birdwatching are October through April.
Zanzibar and Dar Es Salaam are open all year!
Security During Your Safari
Tanzania is East Africa's and Africa's most peaceful country. While Tanzania's police and military services work tirelessly to ensure that the country remains peaceful at all times, the population is also highly kind and prepared to assist if an issue arises. Most locales, especially significant tourist destinations, have police stations nearby. Tanzania Safari organizers collaborate with all peacekeepers to ensure that all tourists are safe at all times and that any problems are resolved quickly. You will also be accompanied by a professional guide throughout your organized excursion, who will ensure that you have a safe and pleasurable experience.
Local Customs
Avoid touching people of the opposing sex in public, as this may upset some people, especially in congested areas.

Avoid taxis that do not have a meter or, at the absolute least, insist on a fee before you start your journey.

Women, especially in cities, should dress modestly.
Culture
Typically, you will spend your vacation at tourist attractions such as theme parks. Villages with local residents surround these game parks. Chagga tribes live on the Kilimanjaro slopes, whereas Masai people live in the Ngorongoro reserve region. As a result, your tour guide will provide you instructions on what to do and how to act when you encounter locals. This contributes to the development of love, trust, and harmony among the locals. More information is available on the Tanzania Travel Wiki and Tour Forum. Learning a few words in the most widely spoken native African language in Africa is also a good idea. Swahili is a Swahili language.
Drinking Water
It's important to remember that tap water in that area is unsafe to drink. It is only suggested that you use it to shower and wash your hands, which means you should not use it to brush your teeth. As a result, if you want to avoid any health problems, you should always use distilled or bottled water to brush your teeth, remain hydrated, and even cook.
Bottled water is reasonably priced and widely available in stores, resorts, motels, restaurants, and coffee shops. Additionally, if you choose to go on a safari or a tour, remember to bring at least 2 or 3 bottles of water to stay hydrated while out in the sun.
Cash on Hand
To begin, you should be aware that the local currency is shilling. Yes, you can pay in US dollars; but, some establishments may not accept them, so it's advisable to keep shillings on you at all times. Furthermore, because hotels sometimes demand a high exchange rate, it is advisable to convert your money to banks or exchange offices.
You'll also find that most ATMs accept Visa or MasterCard cards, and you can withdraw shillings from any machine by entering your password. Before you leave, there is one thing you should do: notify your bank that you will be staying in Africa. This will prevent them from blocking your account, as banks are always suspicious when you withdraw money from a foreign country.
Safety and Security
In Tanzania, robberies are widespread. When Americans hail cabs at airports, bus stations, hotels, or streets, they become victims. Victims are detained until they disclose credit/debit card credentials and are then taken around town to empty their accounts at all available ATMs. Hours afterward, the victims are routinely discharged. Several people have been robbed on their way to the airport. Travelers should use designated or well-known means of transportation to reduce risk. They might also consider leaving their ATM cards at home and only bringing a small number of credit cards with them to Tanzania.
Walking on beaches, pathways, and highways, especially in Zanzibar, Dar es Salaam, and Arusha, should be done with caution.

When out in public, avoid carrying a bag, wearing flashy jewelry, or utilizing personal electronics.

If you must carry a bag, hold it loosely by the handle so you may swiftly release it and avoid injury if someone in a passing vehicle tries to seize it. You should not wear the strap over your chest because you risk being dragged and seriously hurt.

Stay vigilant to your surroundings while on safari, visiting parks, hiking, mountain climbing, and reporting anything strange to your tour guide, park ranger, or poacher.

If you are robbed, instantly hand over all of your possessions, agree with the demands, and avoid making eye contact with the perpetrators.