You don't need to have any specific vaccinations to travel to Tanzania. That said, be aware that the Government of Tanzania does require proof of yellow fever vaccination upon arrival if you're travelling in from a country with a known risk of yellow fever.
Further, while no vaccinations are required, some might still be a good idea. We suggest you talk to your doctor about getting the following vaccinations: Hepatitis A, Hepatitis B, typhoid, yellow fever, tetanus, polio, and MMR (measles, mumps and rubella). Please go to the Fit For Travel website for more up-to-date information.
Kilimanjaro is in a malaria zone
As you can see in the map below, Tanzania is in a malaria zone.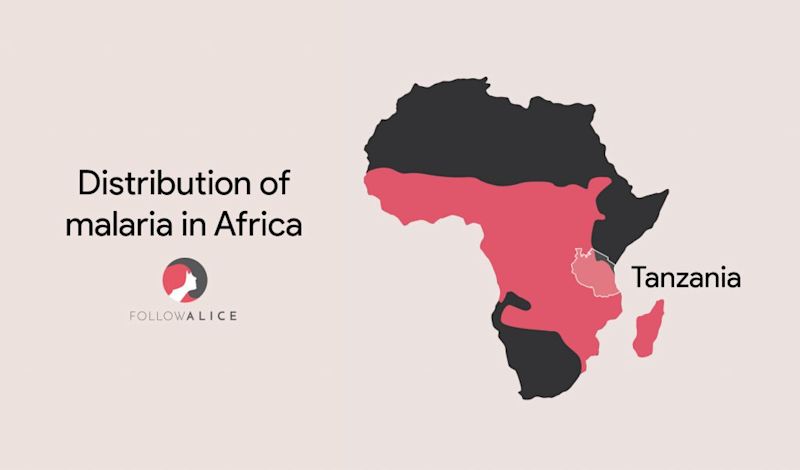 Map showing the extent of malaria in Africa
That said, most of Mt Kilimanjaro itself is too cold for mosquitoes. But before and after the climb you'll be in a malaria zone. We encourage you to speak with your doctor before coming to Tanzania about anti-malaria tablets.