You can climb Kilimanjaro any time of the year, but some months are better than others.
To avoid the rainy season (this affects you in the rainforest zone) as well as the coldest temperatures at the summit, we recommend climbing Kilimanjaro between
January to March (summer)
June to October (autumn)
More info: Best time to climb Kilimanjaro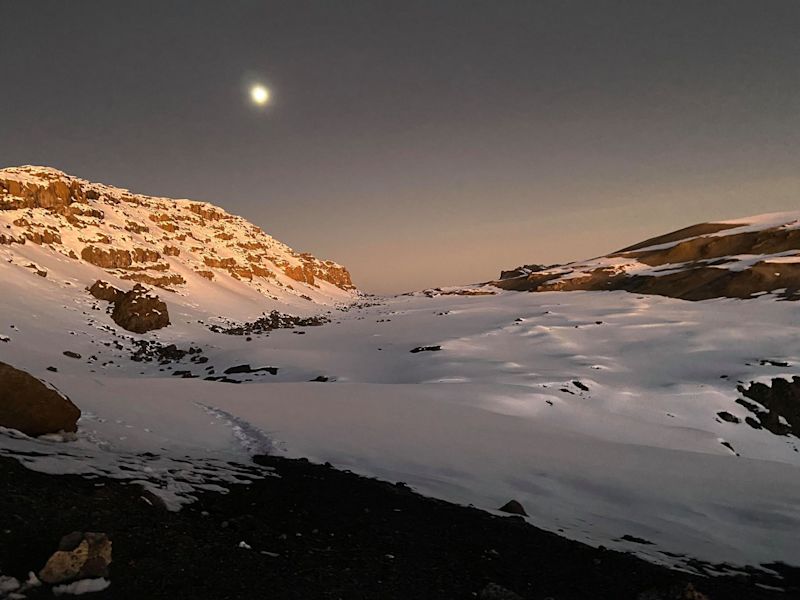 Full moon climbs are fantastic as you don't need headlamps to see your way
We offer New Year's Eve Kilimanjaro climbs
Yep, we said it! Can you imagine a better way to bring in the new year?! Every year we organise a climb that has you summiting Kilimanjaro on New Year's Eve. This means that on the first of January you'll be watching the sunrise while standing at the top of Africa!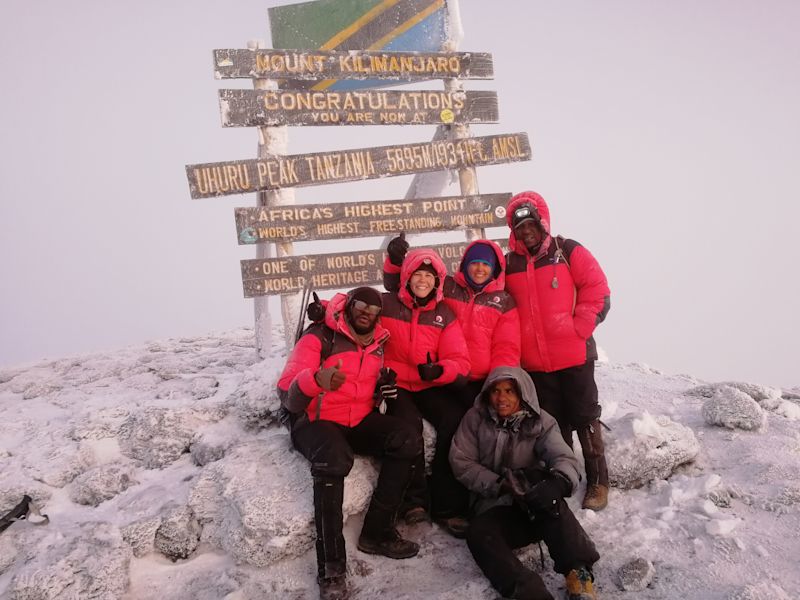 There's a good chance you'll experience a snowy summit if you do a New Year's Eve climb
Note that a New Year's Eve climb in Tanzania is a winter climb, so having sufficiently warm clothing is even more important than usual!
We also offer full moon summit climbs!
Most Kilimanjaro climbers head for the summit by the light from their headlamps. But those who summit during a full moon don't need this light!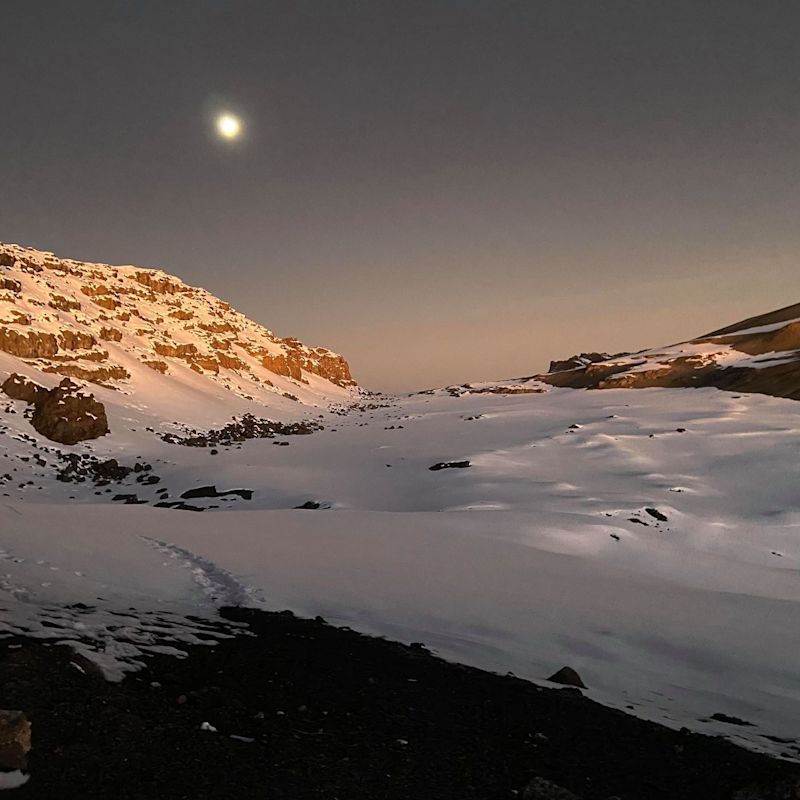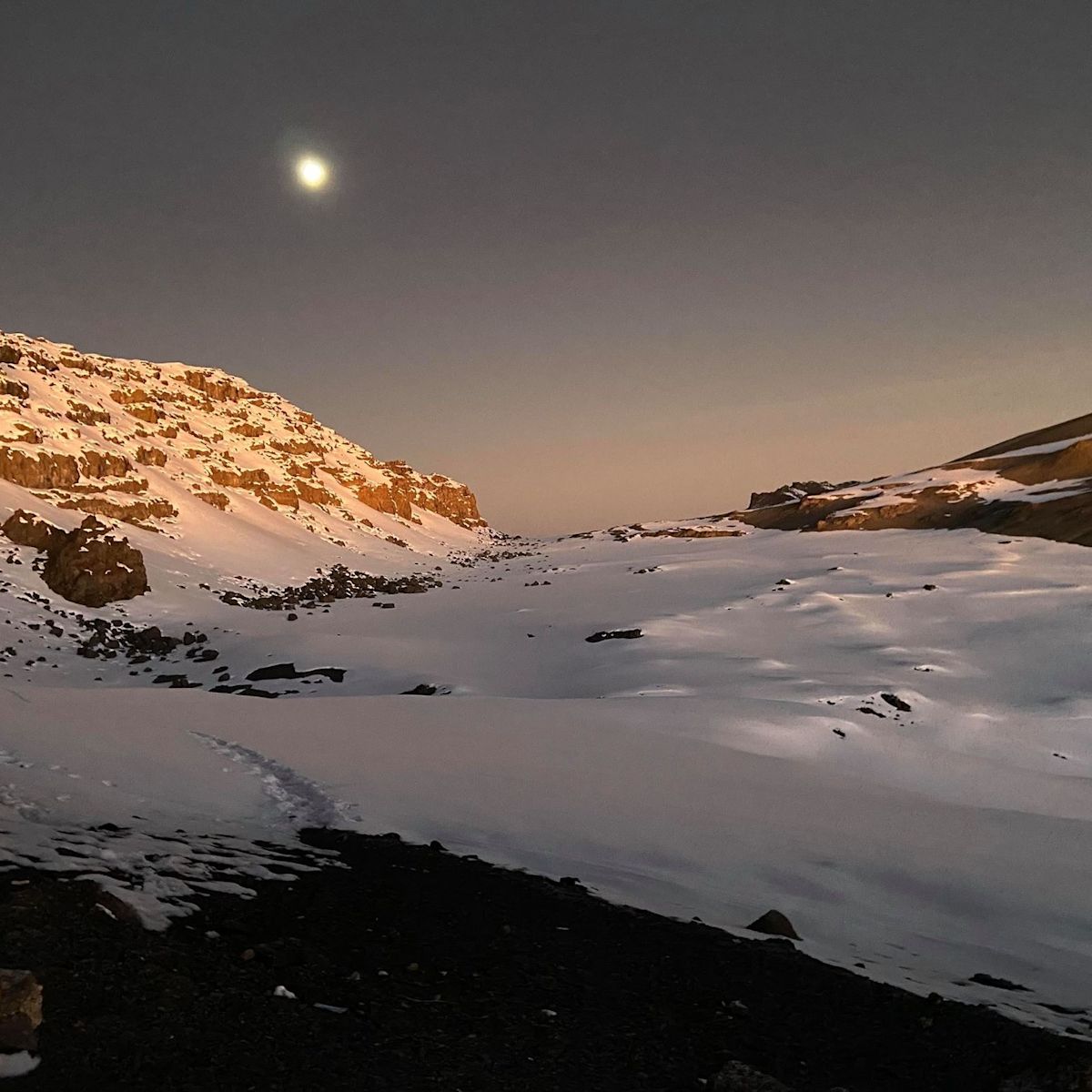 A full moon over Kilimanjaro
It's absolutely incredible to be able to look down over the mountain during your night-time summit. So we highly recommend opting for a full moon Kilimanjaro climb!